Good afternoon CMPA,
Hey everyone, we have received some excellent news.  AB 1082 was held in committee, meaning it is dead for this year.  It was designated as a two-year bill, so there is a chance it could resurface next year.  We will stay vigilant. 
Special thanks to Ramon and the Legislative Committee, and to Matt Siverling for their hard work in coordinating and executing the fight on this legislation!
ADVANCING PUBLIC PARKING TOGETHER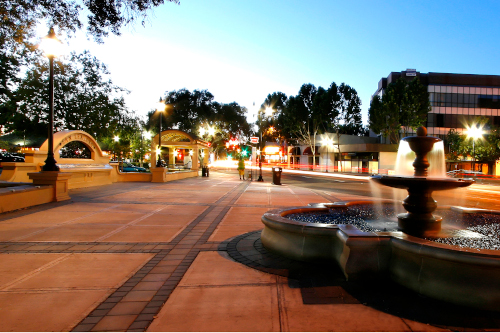 CITY OF SAN LEANDRO
PARKSL
2018 CPPA PUBLIC PARKING
PROGRAM OF THE YEAR AWARD
The City of San Leandro (ParkSL) parking program is being recognized for the state-of-the-art and cost-effective approach to parking management. After adopting a Downtown Parking Management Plan in 2017, the City needed to implement a plan with new regulations, rates, technology improvements, permitting and payment systems.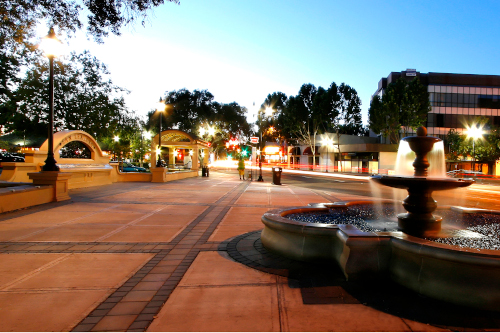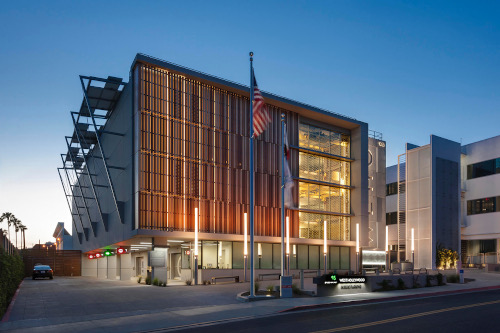 CITY OF WEST HOLLYWOOD
AUTOMATED GARAGE
2017 CPPA PUBLIC PARKING
PROGRAM OF THE YEAR AWARD
The City of West Hollywood had a 68-space surface parking lot not adequate to serve the visitors and staff. The solution; a stand-alone, above grade, automated vehicle storage and retrieval system (AVSRS), with a footprint 40% smaller than a conventional garage. The fully automated parking system accommodates 200 cars, utilizes computer controlled motorized lifts, conveyors and shuttles to transport passenger cars to and from the entrance to a parking space – all within 90 seconds.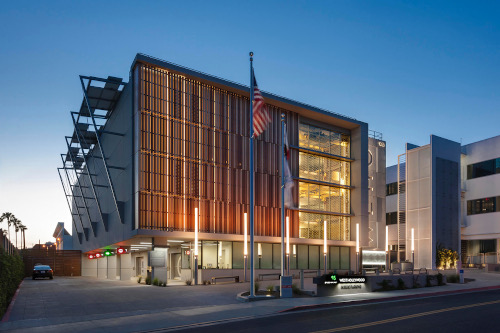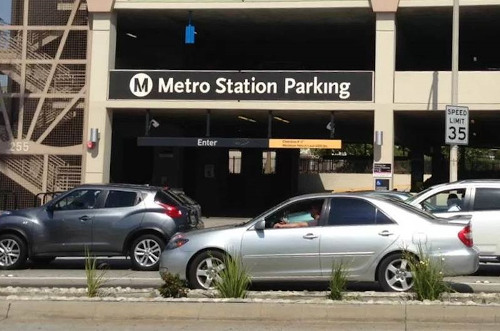 LOS ANGELES METRO
SUPPORTIVE TRANSIT PARKING PROGRAM
2017 CPPA PUBLIC PARKING
PROGRAM OF THE YEAR AWARD
The Program's goal was to develop a program that ensured parking resources for transit patrons using a fee based model and innovative solution to control parking demand. Our main objective was to make sure no significant increase in commute time to the patron and increased availability of parking spaces.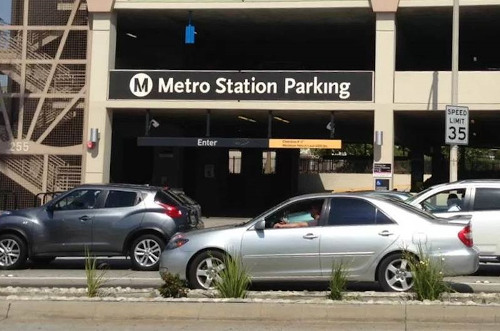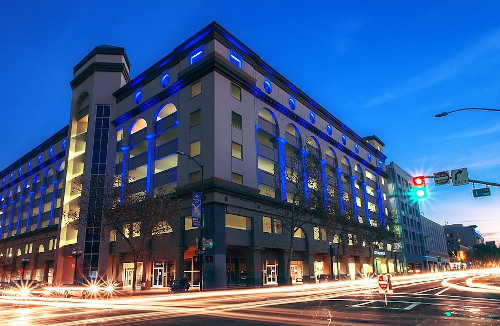 SACPARK® CITY OF SACRAMENTO
2016 CPPA PUBLIC PARKING
PROGRAM OF THE YEAR AWARD
In 2012, Sacramento City Council passed a motion directing the Parking Services Division directing staff to pursue parking modernization through technology, rate enhancements, expansion, and legislation. In 2013, the new owners of the Sacramento Kings basketball team announced their plan to build an arena in the heart of downtown. As a result an ambitious program to modernize its operations and with additional changes to the downtown parking environment; the City's Parking Services Division succeeded in a unified program that allows the City to meet today's diverse demands for parking throughout the City.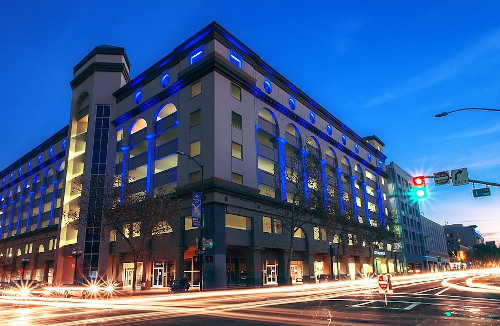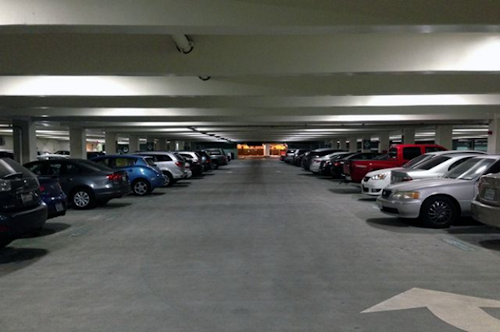 UCLA'S "GREAT FLOOD OF 2014"
2015 CPPA PUBLIC PARKING
PROGRAM OF THE YEAR AWARD
On July 29, 2014, just before rush hour, a 93-year old city of Los Angeles 30-inch steel water main ruptured on Sunset Blvd. just 200 yards away from UCLA's Westwood Plaza entrance. The water created a huge sinkhole in the pavement, shooting a geyser through the roadway and flooding parts of UCLA's north campus. It was estimated that 20-million gallons of water had been lost. Damage to five buildings, (including famed Pauley Pavilion), several athletic fields, and two parking facilities. Miraculously, there were no injuries reported on campus or in the parking structures from the flooding.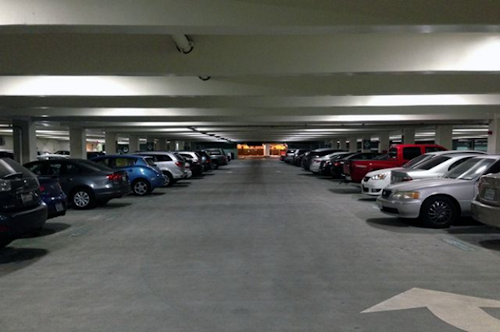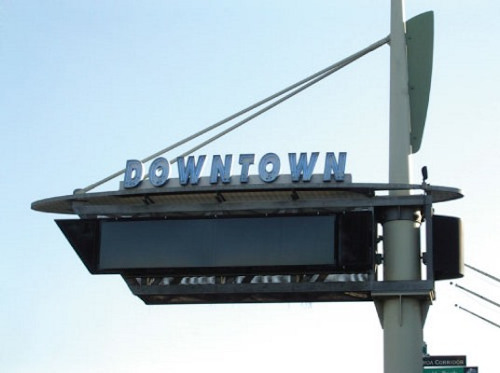 LA EXPRESS PARK
2014 CPPA PUBLIC PARKING
PROGRAM OF THE YEAR AWARD
LA Express Park™ fuses technology and demand-based pricing into an innovative parking management strategy. Created as one component of the Los Angeles Congestion Reduction Demonstration with $15 million in grants from the U.S. Department of Transportation and $3.5 million in city funds, the program uses technology to help the city realize its goals of increasing the availability of limited parking spaces, reducing traffic congestion and air pollution, and encouraging use of alternative modes of transportation. LA Express Park™ launched on May 21, 2012.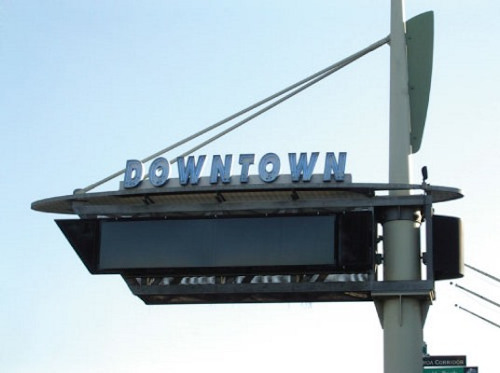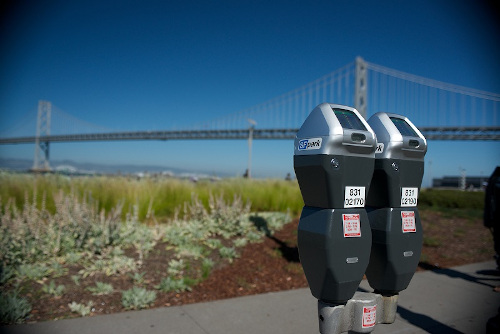 SF PARK, SAN FRANCISCO (SFMTA)
2013 CPPA PUBLIC PARKING
PROGRAM OF THE YEAR AWARD
Circle less, live more... SFMTA established SFpark to use new technologies and policies to improve parking in San Francisco. Reducing traffic by helping drivers find parking benefits everyone. More parking availability makes streets less congested and safer. Meters that accept credit and debit cards reduce frustration and parking citations. With SFpark, we can all circle less and live more.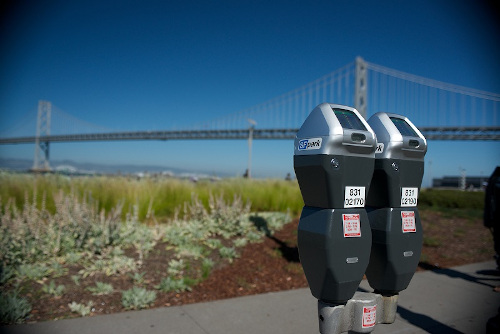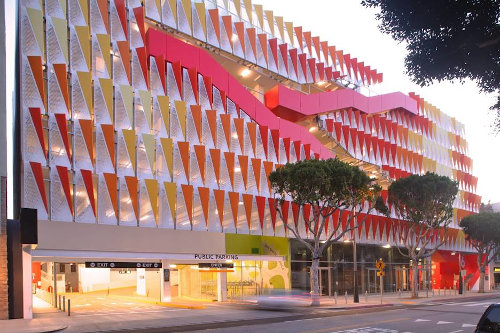 CITY OF SANTA MONICA PARKING PROGRAM
2011 CPPA PUBLIC PARKING
PROGRAM OF THE YEAR AWARD
The City uses current technology and real-time information to keep cars moving on major boulevards and limit the impact of regional traffic on local streets. This includes a comprehensive street wayfinding system, including signs directing motorists to off-street parking and displaying real time parking availability at many public parking facilities including parking meters. Parking rates reflect the value of parking and are set to ensure that spaces are available when needed.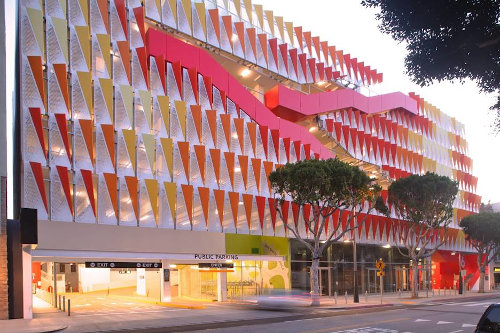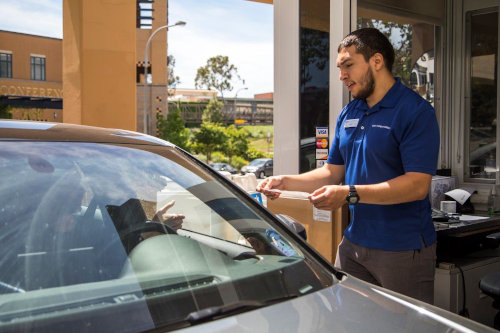 UC IRVINE (P&TS)
2010 CPPA PUBLIC PARKING
PROGRAM OF THE YEAR AWARD
UC Irvine (P&TS) provides parking and transportation for over 37,000 students, faculty, and visitors. Since 2005, UCI increased the Vehicle Ridership program from 1.52 to a 1.9, the highest for any employer of comparable in Southern California. This program reduces congestion and improves air quality on campus and neighboring communities.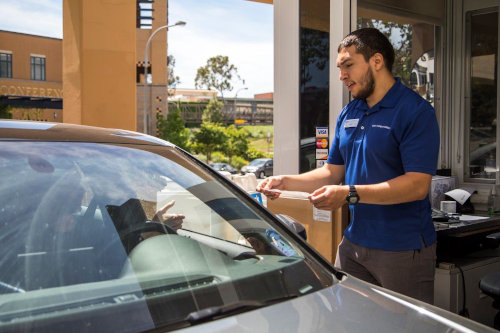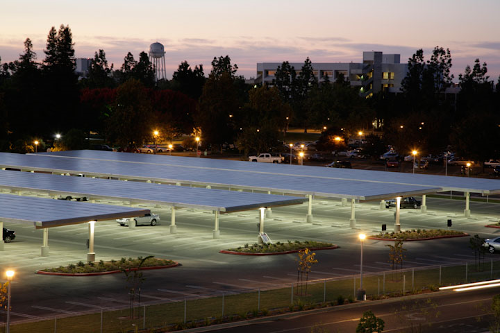 FRESNO STATE GREEN PARKING LOT
2007 CPPA PUBLIC PARKING
PROGRAM OF THE YEAR AWARD
Fresno State constructed a Photovoltaic (PV) Solar Parking Structure completed in partnership with Chevron Energy Solutions that provides covered parking with a solar PV roof. The structure covers 722 parking spaces on 5.5 acres in Parking Lot V. This solar system is estimated to provide 20% of core campus power.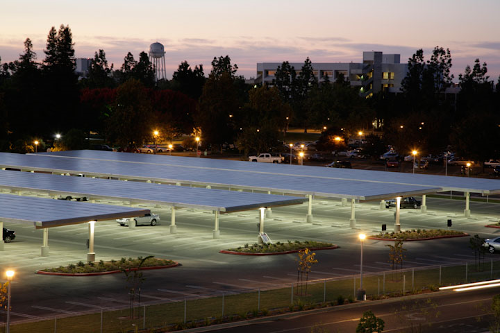 Promoting Excellence In The Parking Industry
Fostering Networking And Information Exchange
Providing A Forum For Parking Technology Transfer
Creating And Sponsoring Professional Training
IMPORTANT TAX NOTICE: In compliance with federal tax regulations for organizations exempt from income tax under Section 6033(e), the California Mobility & Parking Association (CMPA) is officially notifying its membership that 100% of dues will be non-deductible by members through 2023.